This are the new James Bond shoes, which Daniel Craig was wearing in the new movie Skyfall.
This is certainly of great interest for all shoe-enthusiasts and the answer to the question, who made the new James Bond shoes, is not really surprising, it's Crocket&Jones.
I have to admit, unfortunately it's not AG Leathers and one time to make some James Bond shoes, is certainly a dream of mine.
How much these guys paid for it, is undisclosed, but the new James Bond shoes are looking great. It's all about the three "S" – Simple, Sleek and Stylish. Certainly the idea was: no surprises; everything looks clean and neat.
All the shoes are Goodyear-welted, which gives the durability for the James Bond action. For some of you it's might be surprising, because the shoes are made with a full leather sole and they are slippery, isn't it. Actually not. Leather soles are only slippery when they are brand new. After the polish is removed (within a couple of hours) they have a good grip and a rubber top-lift for the heel will give additional grip. The first three James Bond shoes are made with a very fine Top-Calf, that's why you get this beautiful polished black. The last style is a kind of an Army boot, but adjusted for the cool James Bond look. A Goodyear welting is been done all around the heel with a rubber sole, which gives a more robust impression and this is matching with the burgundy/brownish look of the upper leather very well. For this boot they have used a milled and oiled cow-calf. The oil is giving this two-tone effect and is making the leather water resistant.
Here they are:
A simple  "one-cut" lacer.  Top-calf leather  and  Goodyear-welted  from heel to heel.  It's more the casual than the next shoe. Nice to wear for informal meetings or along with jacket and jeans.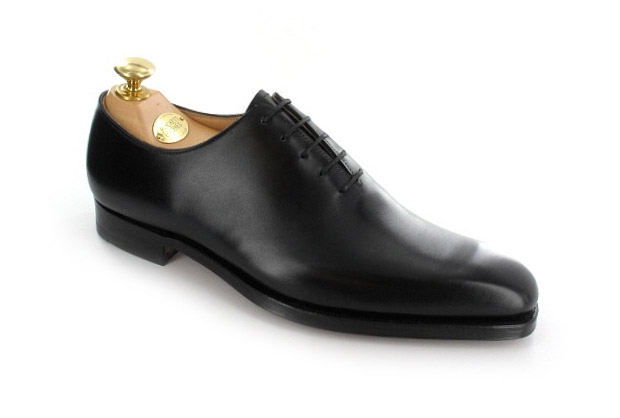 This is a Derby-type with plain vamp in Top-calf leather  and  Goodyear-welted  from heel to heel. A formal  shoe, which fits for every occasion. The "triangle" lock-stitch gives a special note to the shoe.
This one is Derby-boot, again Top-calf leather and Goody-welted. The interesting part of this shoe is the just two lacing arrangement. It's practically, because the lacing goes very fast, just with one pull. The solution for a man in action!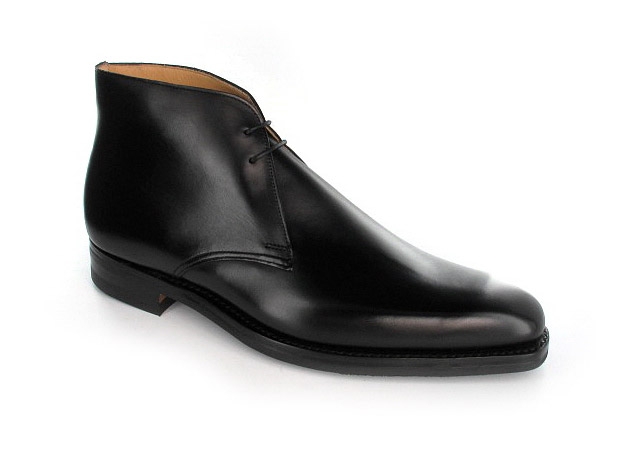 The last shoe is a Army-type boot. Again a Derby-style and that's not surprising, because the facing is easily adjusting to your instep of the feet. This time the Goodyear welting is been done all around the heel and gives more durability.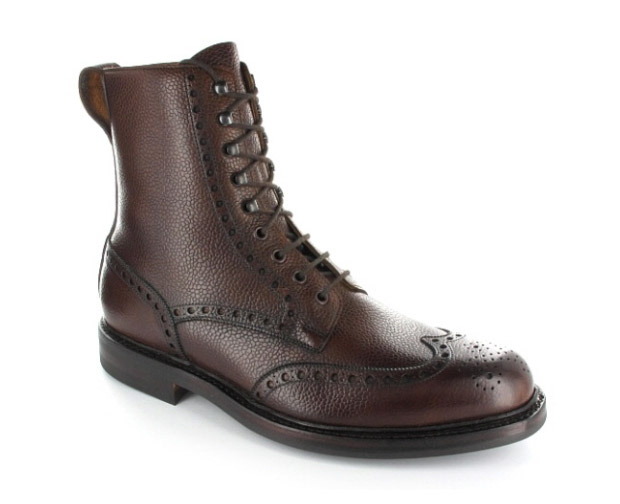 Really classic, isn't it? Wearing them will make you certainly feel like James Bond and the appreciation from the ladies is guaranteed.
You like to see some more? No problems see the small video with some great images from the movie:
Feel free to share this and best wishes
Andre Gerdes ( the James-Bond cobbler )