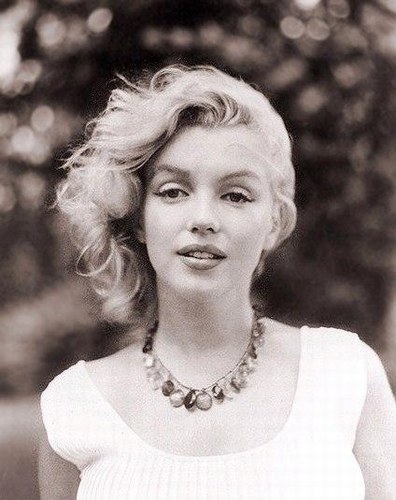 This is the Marilyn Monroe shoe, which she was wearing in the fabulous Billy Wilder movie "Some like it hot" from 1959.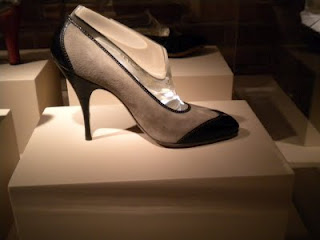 It's been done by Ferragamo and can be seen in their shoe-museum in Florence, Italy.
The shoe has a 9 cm high heel and leathers soles. The upper is made of two materials; black patent in the toe and heel part of the shoe in combination with beige color suede in the quarters. The suede is usually been done from goat-skin.
Marilyn was a big fan of Ferragamo's work and in their museum you can find many more shoes from her. If you plan a trip to Florence, you might like to visit it.
Feel free to share the post with your friends or see more photos on
Andre Gerdes (the Marilyn Monroe shoe-lover)