Killer-High-Heels
I'm just surfing around for some new shoe ideas and I have found some lovely killer-high-heels in MizzTissa Shoe Blog and I thought to share them with you.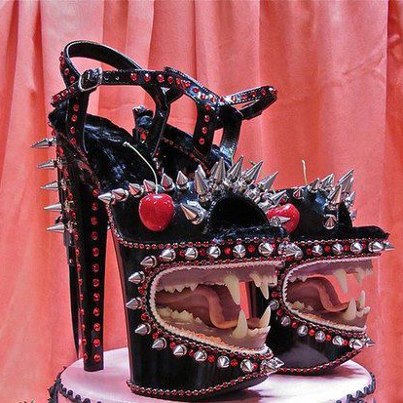 Are they not awesome? I think this killer-high-heels are truly art. I couldn't find any information from whom they are or where to buy them, but just look at them! Amazing isn't it?
On High.Heels.com, Michelle has put a very nice floral collection together. Floral's a certainly a big theme for next spring, even though there are not leathers – never mind they are still beautiful. Out of the collection I like this one most, it's from Betsey Johnson Makenna: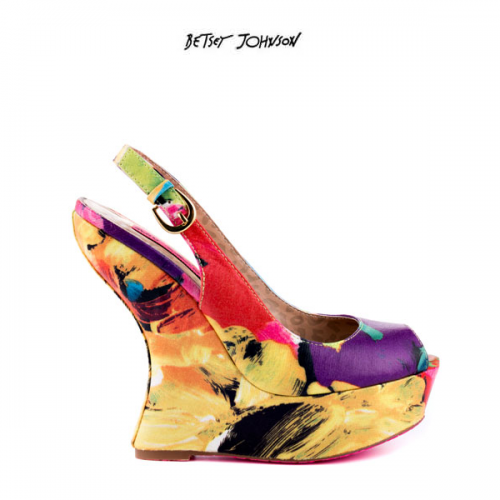 With the legend Manolo on shoeblogs.com I've found these great Chelsea-Boots by Stuart Weizmann. The traditional two gore construction is getting an entire new look by this beautiful gore-design. That's class, even I think, that the long vamp in the inside shows some wrinkles, which should certainly not be there, but while crimping such a long vamp, this can happen and it doesn't seem to give any fitting issue's.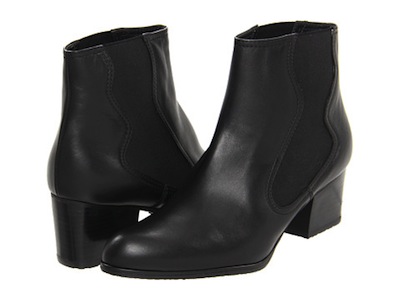 At HeelCandy.com I saw this great court shoes from the master CHRISTIAN LOUBOUTIN. I must say, I've seen better styles from him, but I like to show you them, because of course they look great and as usual the workmanship too, but also I like to comment something on them, but first see the shoe: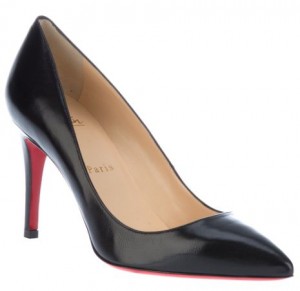 The top-line shape is very low. If you have a slim foot, than no problems, but for all who are not been blessed with a model-foot, be careful! At this part of the shoe, the feet are quite fleshy and the top-line could cut into it and than it looks…arghh!
Finally for all, who are having not the perfect feet, there is something more wearable on Barkingdogshoes.com (what a great URL!). Stylish shoes for bunions, well it's a very practicable collection, but the purpose gives limitations, still I like them. My favorite here is this one: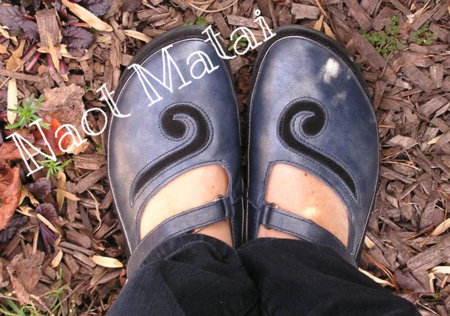 A nice Mary Jane with an interesting decoration on the vamp. Small things are making here the difference again and that's what I was looking for.
Hope you enjoyed the some of the ideas and always remember: First of all, shoes have to fit – except for our killer-high-heels above, they are worth to put them just on (not inside!) the shelf.
All the best,
Andre Gerdes (the killer-high-heels lover)