Shoes, Design& Shoe sizes
Shoes and a little bit of shoe technique for everybody are the ideas of this website. I hope you will pick up some more stuff about shoes and (your)feet.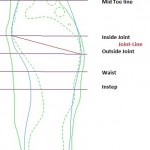 Have you any idea about your shoe size? Certainly you have an idea, but are you really sure and confident about it?
Quick test:
What is the number of your shoe size standing for? For example it's a "6", it means:
a) Your shoe is 6 inch long?
b) Your feet must be 6 inch long?
c) None of it!
You can imagine, that the answer is not a) or b) and you might like to jump into the jungle of shoe size conversion starting with the firsts part of the series
"Why my shoes don't fit? – shoe fitting".
The entire series is also available as free download e-book.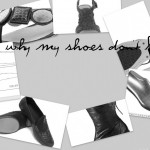 LATEST POST:
Handcrafted sandals and the universal principals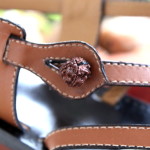 Sometimes handcrafted products having a deeper sense than just being simple products. They represent something, which is outstanding from our actual consumer idea.
TOP POSTS: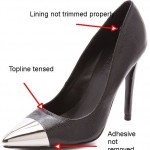 SHOE WIKI:
There is always something new to figure out in the world of shoes. Try out our shoe wiki and help to make it grow big and bigger!
TRAINING:
Soon we are planning to start various online training shoe courses, which we will hope to present by mid of 2015.
LATEST:
We are exiting to announce, that this week Andre Gerdes Leathers Pvt. Ltd. has taken over the website:
www.bestdiatbeticshoes.com (which is currently offline for some administrative work)
and will very soon present the best diabetic shoes! We have almost completed the new collection, with very unique ladies styles in 10 fashionable colors. The final samples are just in photo-shooting. No more grave yard styles and colors, because you face some food problems. Comfort & fashion is coming up with our new diabetic shoe collection.
Andre Gerdes (The Shoe-Cobbler)